GoogleNet is underway.


Google has hired Vinton Cerf"the founding father of the internet", to help build network infrastructure, architectures, systems and standards for the next generation of Internet applications. Om Malik has been writing about Google Net in Business 2.0 and on his blog for the past couple of weeks. Recently, I mentioned his blog about
Google buying up fibre-optic cables.

The evidence is clear, Google is preparing to do things the Google way. I look forward to seeing calendars, spread sheets and other old applications added to my Google sidebar. Even better, I look forward to seeing the new system at work. Who needs Microsoft? I have paid through the nose for umpteen versions of Microsoft office and most of them amounted to a reason to upgrade memory and to learn a new program that was not much better.

Google continues to hire top talent. Folks with vision and imagination.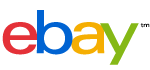 Some have said that EBAY should stick to its core business and not buy Skype. I say, adding voice to EBAY auctions should be a nice new feature and that EBAY and others must swim hard or Google is going to pull away fast. Yes, I agree that the VoIP market is getting crowded in a hurry. When the internal combustion engine was invented, there were suddenly many car manufacturers. The wagon works companies stood no chance but those who made cars had at least a shot at making it very big. Google is about to put many another firm to the test. Viacom and others are going to sue Google. The law suits will slow Googles progress a little.

Last night I skimmed through a book titled Gorilla Stocks. It asked the question, Which companies will be the Gorillas, which the Chimps and which the Monkeys? Using the chip sector as an example, INTC has been the Gorilla, AMD has been the Chimp and there have been a lot of Monkeys. Investors in INTC have made 3,000 times their original investment during a time that AMD investors made about 240 times and the monkeys had mixed results.

I believe GOOG and YHOO will be viewed 30 years from now as Gorillas. EBAY might. AOL and many others have to change their models quickly to avoid being the Monkeys. Ballmer can throw fits, chairs and curse words but can >MSFT live without their regular $300 pops for Office. If Google gives away the equivalent plus a whole lot more in exchange for helping folks find answers to their needs, can MSFT afford to charge $300?

Corporate accounts are not going to jump on the beta version of Google "xyz" and abandon systems in place overnight. Consumers are not going to go out of their way to switch from AIM to Google Talk. However, when millions of advertisements offer more information via the click of a "talk button", many will click. The free download takes less than a minute.

BY THE WAY, SENTIMENT INDICATORS ARE MOVING TOWARD A STRONG BUY LEVEL. P/E RATIOS ARE MODEST RELATIVE TO CURRENT INFLATION RATES. MY GUESS IS THE S&P WILL TRADE AT 1500 OR BETTER BY THE THIRD WEEK OF MARCH 2006. A LOT COULD HAPPEN BUT IT IS MY GUESS. I WILL MARK IT DOWN ON MY CALENDAR.

HAPPY BIRTHDAY TO MY LITTLE BROTHER--JEFF! CONGRATULATIONS--JEFF IS GOING TO BE A GRANDPA!